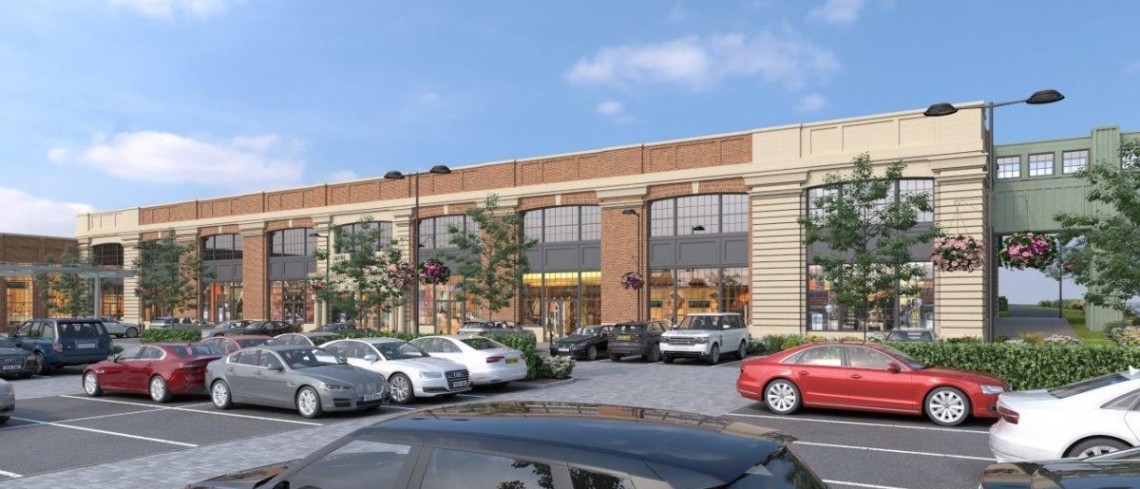 Waverley Local Centre
Dransfield Properties Ltd is working in partnership with Harworth Group Plc to deliver a new £50 million retail, office and leisure scheme at Waverley, Rotherham.
The new proposal is a key part of the strategic regeneration of the 740 acre Waverley development, just two minutes from Junction 33 of the M1.
The joint venture will deliver a new high-quality local centre which will link the internationally renowned Advanced Manufacturing Park (AMP) and the residential area through a master planned retail and leisure development, incorporating much-needed community facilities.
There will also be a new bus station for this part of Rotherham to improve connectivity to the region
The new development will also deliver:

• Foodstore – A 20,882 sq. ft. footstore
• A further 77,539 sq. ft. of retail space
• High spec office space covering 42,266 sq. ft.
• Restaurants, coffee shops and a gym
• A medical and community facility covering 11,464 sq. ft.
The new development will house a car park with 484 customer spaces as well as a 93 space staff car park.